Now that I'm a long way from the completion of our kitchen renovation, I really enjoy exploring the beautiful kitchens that other artists have brought to life. Every kitchen renovation, whether big or small, is a labor of love, and I want to honor the thoughtfulness that goes into each design.
Today, I'm sharing seven kitchen design examples that I absolutely love and what makes any remodeled space look great.
01
Shavonda Gardner (shown above)
---
I love the eclectic look of Shavonda's kitchen interior and how she mixes colors and textures. These colors are unexpected and create a space that feels rich and alive. I love the combination of well-developed wallpaper, and how the light from the sky fills the space with dark colors and decorative patterns. It doesn't look like a new kitchen, and I mean that in the best possible way.
I also like the idea of ​​having a table in the middle of the kitchen. It has a sweet, edgy, and inviting feel. I was told not to put a table in our kitchen in favor of a built-in island. I think from a storage point of view it is the right decision but seeing how beautiful the table is in this kitchen makes me want one.
02
Sarah Charlesworth
---
I like that the design of this kitchen strikes a balance between modernity and tradition. The use of terracotta colors and the checkerboard floor is my favorite part. Sara took classic color combos and warmed them a bit which I think makes the design feel really new.
I also think that the lack of upper cabinets makes the space more spacious. High ceilings can sometimes create a "cave-like" effect in the kitchen (although they are often necessary for security purposes). I think that's why people are drawn towards open shelving; it has that larger, more open, unconventional feel. It's part of what makes a kitchen feel like a real home vs. only work space.
03
Matilda Goad
---
I first discovered Matilda's design work when I was at a point where I wasn't stretching my muscles as much as I would have liked. Since then, I have included all the details, big and small, in his plan.
Matilda's kitchen is custom made. What I love most about it are all the unique, personal touches – the curved panel behind the sink, the checkerboard tile that creates the oven, and even the beautiful old stone swan. I think that's the biggest thing we can take away from the kitchen—the power of peppering and designing things that are unique to your taste and style.
04
Laura Jackson
---
Laura Jackson's home design really inspires me. When I think of Laura's kitchen, I think of all the terracotta tiles and the window above the dining area. I love that nothing about the spaces she designs is new and that she really relies on buying other pieces. It just goes to show that you can think outside the box for what your home design "should" look like.
05
Architect Murray Baker + Artist Esther Stewart
---
The combination of pistachio and orange color is intoxicating. It's an easy color palette to mess with but they did it love very well. Although it is not for everyone, I think it shows you that the kitchen has a small design it is not is exhausting. The overall effect is so subtle that it means. I love the idea of ​​using large hardware in the same color as your cabinets – it's a simple thing that has a unique feel to it.
06
Ashley Montgomery
---
When I first saw this kitchen, I felt like I was going to fall off my chair. It's the opposite of the kitchen above, which highlights a beautiful design with minimal use. Ashley's design balances many elements and textures from scale to actual placement. This is also a very functional kitchen that doesn't have any space for cabinets or storage. Overall, this design feels rich and full of life.
07
Friederike – @haus_an_der_linde
---
I love that this design takes a modern, Scandinavian-esque approach to cabinetry and combines them with a dramatic lighting that looks like they're in a bar that shines above the bar table. I love the large wooden table, the backsplash, and the rich wood floor – it's a wonderful combination and works very well. The blue color of the cabinet is also beautiful. I've been wanting to use that color for years in our home and keep talking about it; seeing this kitchen makes me want to go there.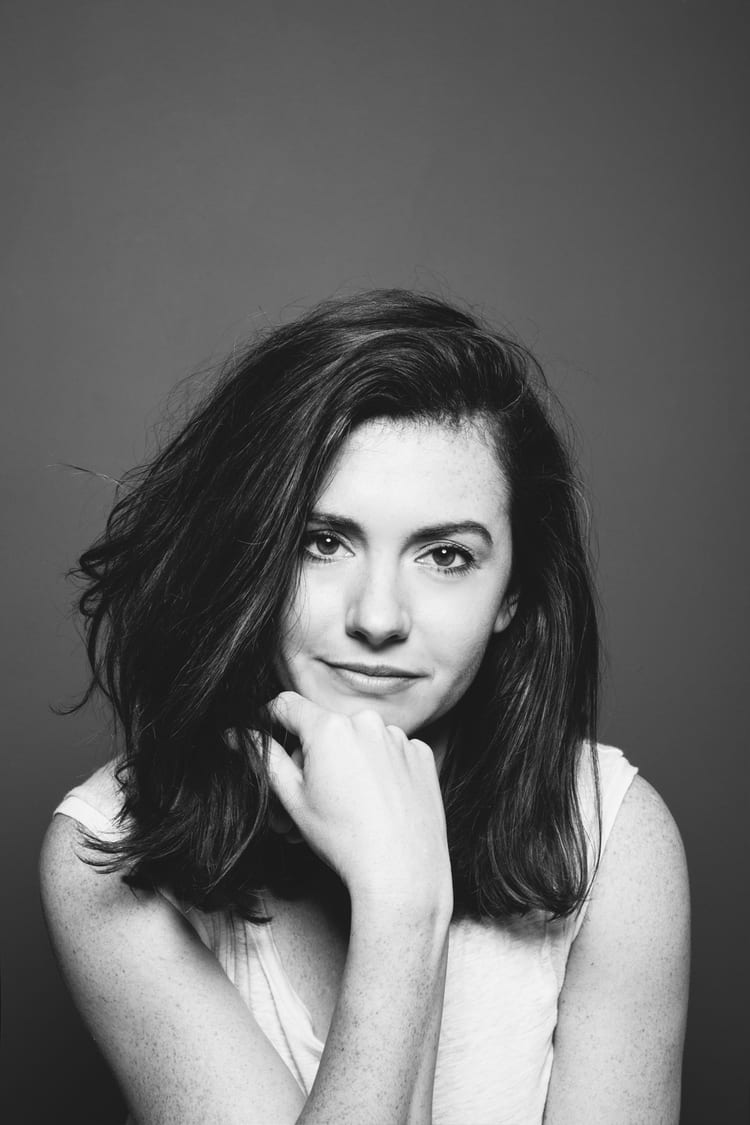 Kate is now learning to play the Ukulele, much to the dismay of her husband, children, and dog. Follow him on Instagram at @witanddelight_.